Learn and use the rower for better health with consistent results
Hi, I'm Shane Farmer
Sometimes known as the Dark Horse. I'm a dedicated teacher whose life changed because of rowing and now I love inspiring others to believe in themselves and the change they can make in their own lives using the same tools I've used.
I learned to row at the University of San Diego and immediately fell in love with the sport. After college, I found my way to CrossFit and began teaching others how to use the rower more effectively in their training. I was soon hired by Concept2 as their Master Instructor and traveled the world teaching coaches how to use the rower for their members and athletes.
I founded Dark Horse after wanting to inspire more people than traveling would allow and the first place I turned was YouTube. Through consistent videos and educating the world, I've now been able to teach over 1,000,000 people how to better use the rowing machine so that they can love themselves, their bodies, and change their lives.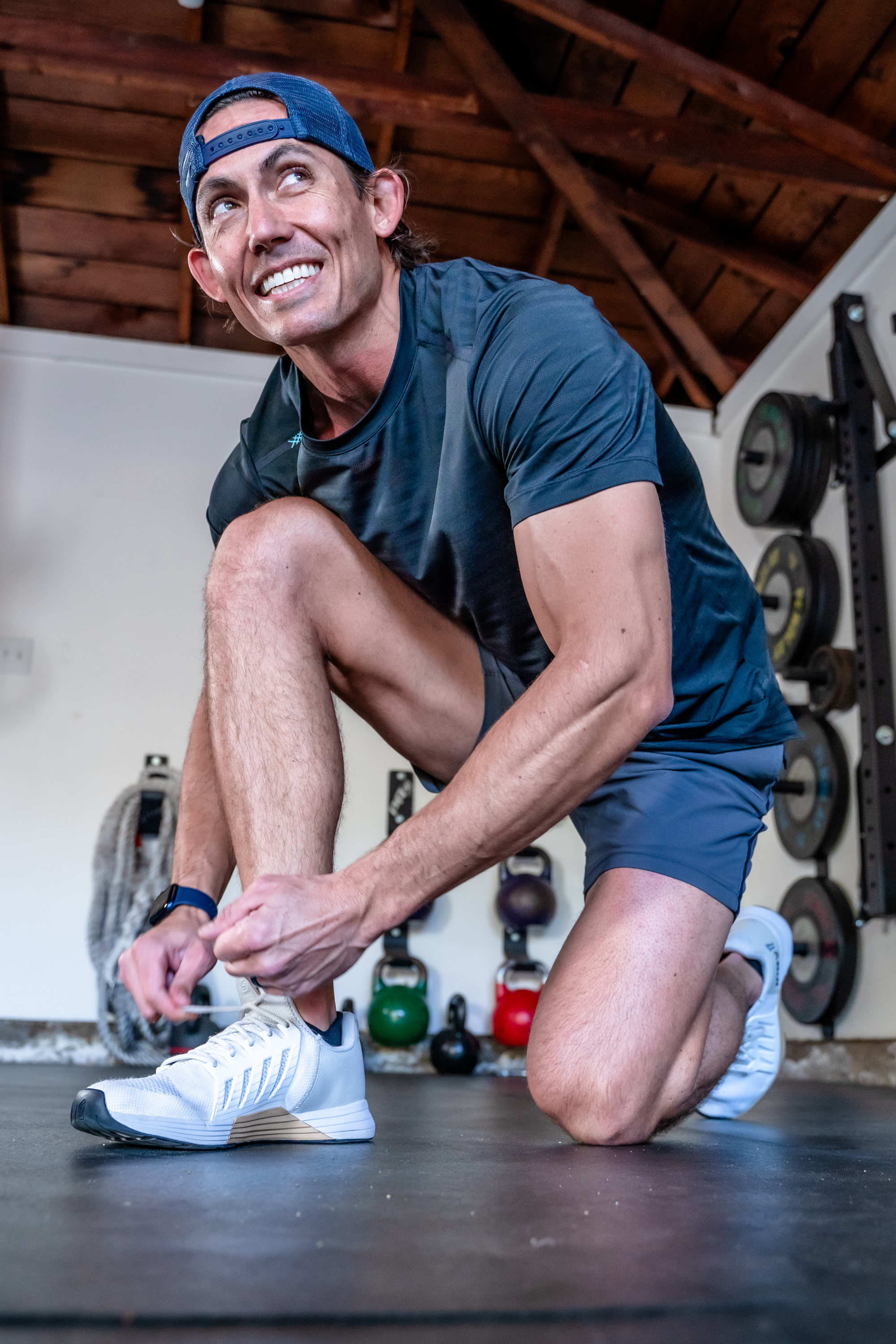 Get excited to love your rowing and join an amazing community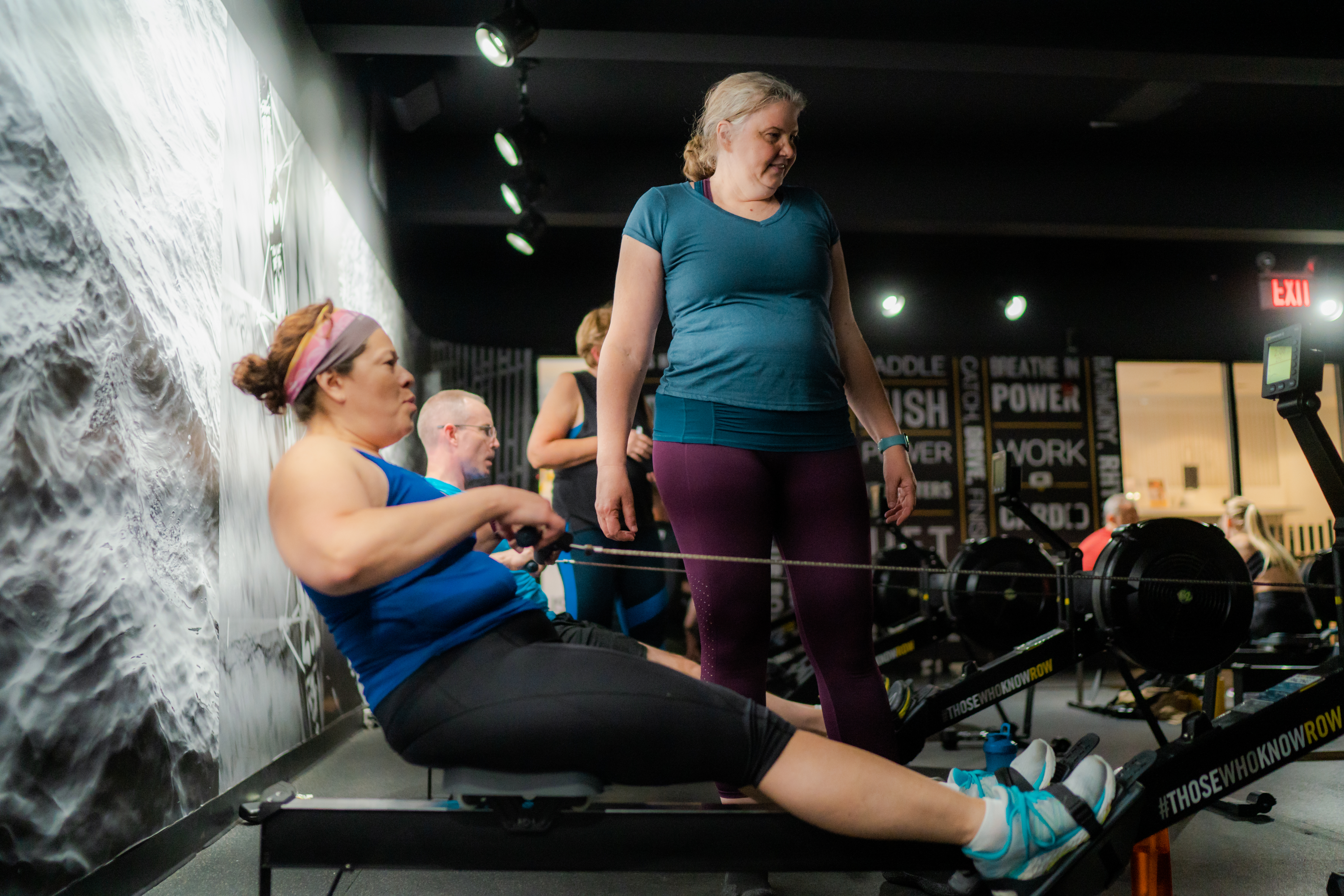 Find rowing intimidating? Let us simplify it for you.
My coaching team and I have been teaching people to use their rowers successfully for more than 10 years. We've trained thousands of coaches to teach others to row, and we've helped countless people change their lives for the better by finding enjoyment and clarity with their rowers.
Our goal is to make rowing accessible, enjoyable, and clear so you can just workout and love the process.
Who is The Crew for?
Anyone who wants to workout using a rowing machine
Absolute beginners who need to learn to row first
Anyone who's been using the rower already, but feels stuck or aimless
Anyone with a passion for indoor rowing that's excited to join an active and caring community
What are the requirements?
You WILL need access to a rowing machine. Any brand is fine and you can have it at home or in a gym is great too
The heart of a Dark Horse. Bring your humility, willingness to learn, and the desire to work hard to achieve what you want.
NO prior knowledge or use of the rowing machine is needed
Be excited to row and be a part of a supportive community
Unlock the power of the rower so you can start loving your workouts and put your energy into making yourself better


Q. What's your cancelation policy?
You can cancel at any time. If you're on the month-to-month plan, there is no contract.
Q. Does this work for any kind of rowing machine?
Lots of our members use different machines. It's important to note that there will be differences between monitors, the data each machine gives you, and how you track and record your workout. However, the fundamentals of teaching the movement and executing a workout are all relatively the same.
Q. What if I need someone to look at my technique?
In our members-only community, you can direct message a video of your rowing any time to our coaching staff and we'll get back to you with any changes you need to make.
Q. Will this make me a better rower?
If you show up and do the work, you WILL get better. Starting with our Launch Your Rowing plan you'll learn the basics very quickly. And whenever you need you can send us video to get some fresh coaching on how your technique is progressing.
Q. I like your YouTube workouts, will I get more of those?
Yes and no. All of our YouTube follow along workouts are inside The Crew, Ad-Free, so you can workout without worrying about those pesky ads getting in the way again. The rest of the workouts, however, utilize a blend of teaching you HOW to read and understand written rowing workouts so you aren't dependent on a video anymore with video explanations and breakdowns so it's clear what you should be doing.
Q. Do you have any live elements to The Crew?
Every week, we host a live members-only session which ranges from in-depth interviews to live workouts. Only members are able to attend and participate. Occasionally we have additional live sessions available as well.
Q. What equipment will I need to participate?
ANY kind of rowing machine. You don't even need to own it. If you simply have access to one at a gym you go to, that's great. We do offer workouts that include other equipment as well so as you grow and progress, we'll be here for you as well.
Q. What if I've never rowed before?
Then you're in the right place. We have spent the last 10 years cracking the code of how to help someone who's never touched a rower or even seen the movement, get up to speed quickly so you can put your emphasis on the more enjoyable things like working out and starting to feel better.
Q. What if I'm injured?
Rowing is frequently used as a tool and even a primary training machine for injuries. We're not doctors, so please don't come asking for our medical opinion, and be sure to clear it with your doctor first. However, many former runners, cyclists, lifters, and ball sport athletes have joined The Crew because they can get an amazing workout without the risk of reinjuring themselves.
Q. What if I've rowed before?
You'll find that our library of training plans will support many of the distances you might be interested in tackling. From the 2k to a Full Marathon and everything in between, we have a training plan for every traditional rowing testing distance you could want.